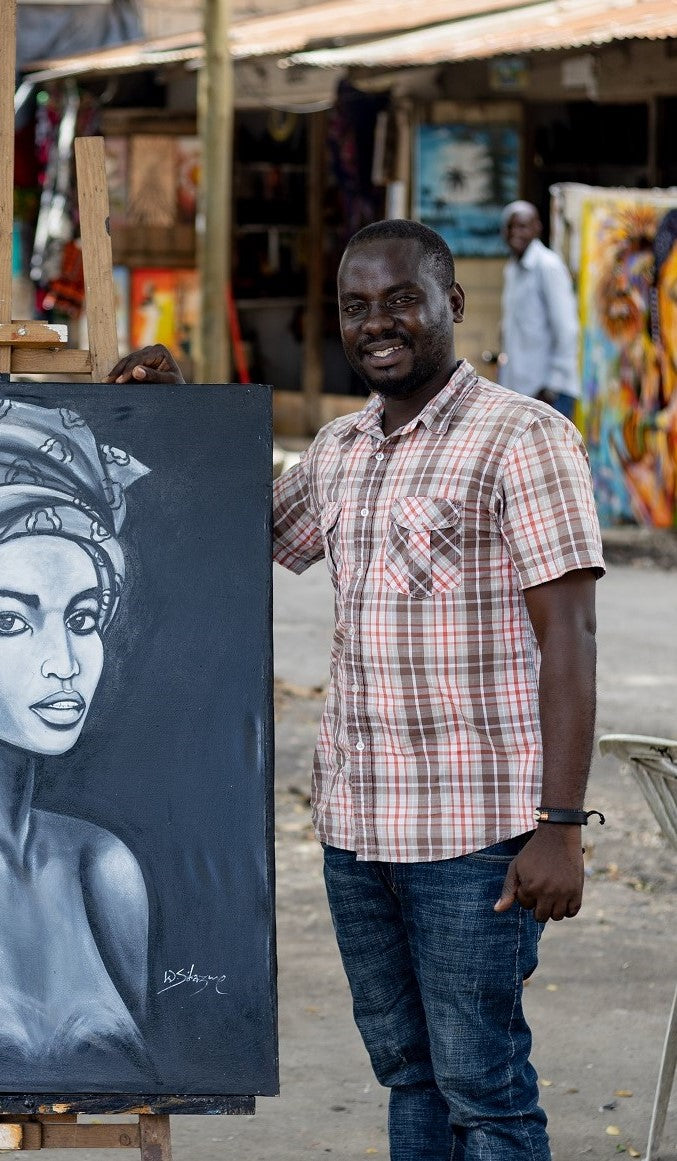 SIKAZWE
Sikazwe is 39 years young and grew up with his six sisters in Kigoma, Tanzania. His nickname is "Jiwe", which means stone or rock, because for his sisters, his three children and his wife he is a rock that brings stability and security to their lives.
He is extremely caring and works hard to support his family. He was taught to paint by his father and uncle after school, so he has now been a full-time artist for 18 years.
Today you can buy his paintings all over Tanzania and even in Kenya. But that's not all, because he keeps looking ahead and dreams of selling his pictures beyond the African borders and thus making people happy.