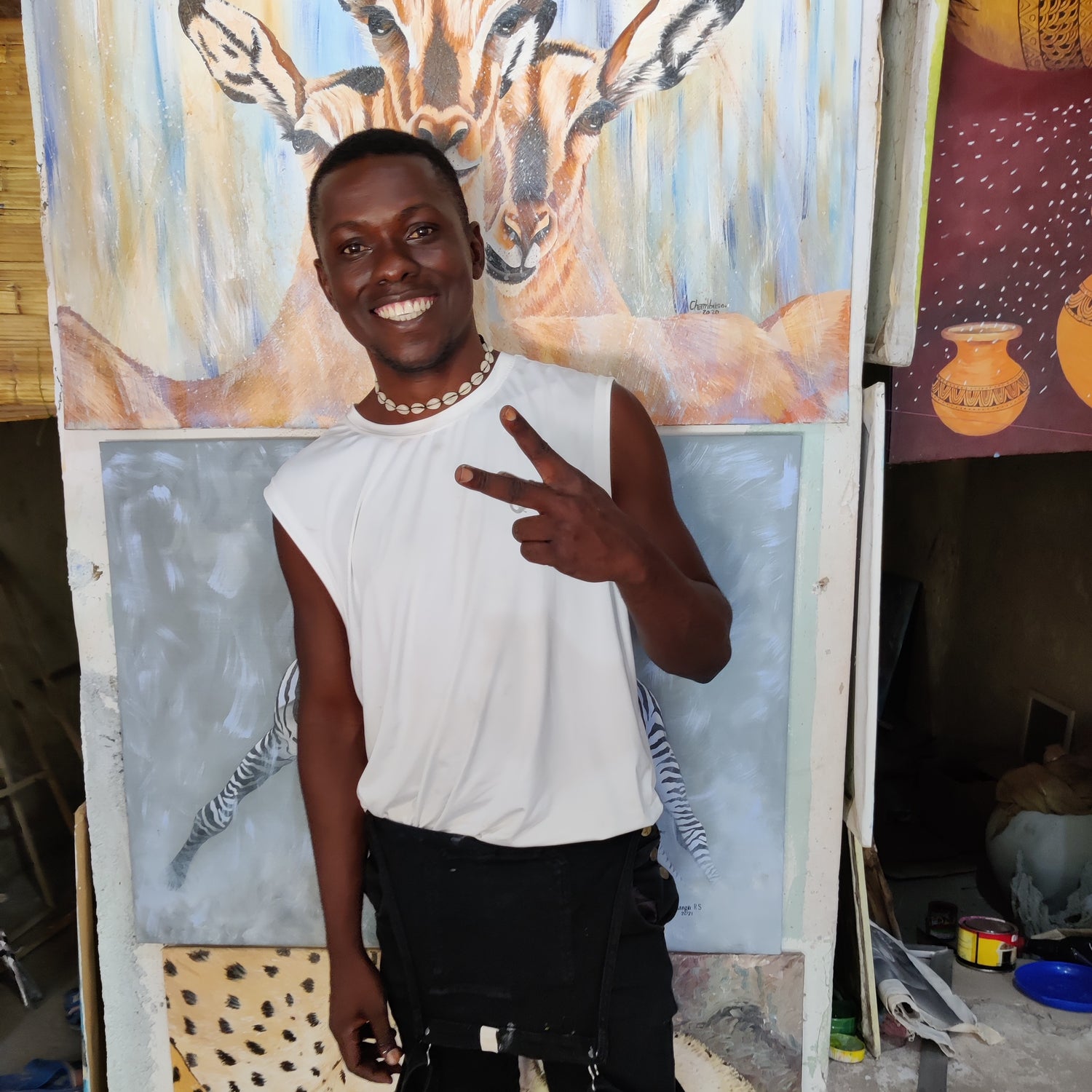 Chambuso
Ally Shida Chambuso was born in December 1986 in his hometown of Bagamoyo, Tanzania. After finishing school, he began training as a tailor, but quickly realized that the rich history and artistic culture of his area developed an interest in other forms of art.
His enthusiasm was ignited at the Uhuru Youth Center in Bagamoyo, where he first learned to drum before beginning his journey as a painter under the tutelage of the MtotoMchoraji Art Center.
Chambuso first exhibited his artworks at Bagamoyo Old Art Market and NgomeKongwe, an old fort full of character on Zanzibar's scenic coast. Today he works independently and runs his own gallery "Bagamoyo Art Studio & Store" on Indian Street in Bagamoyo. There he and artist friends exhibit their works of art and even offer painting courses.