Regular price
Sale price
€14,99 EUR
Unit price
per
Sale
Sold out
Shipping and returns

2-4 weeks delivery time

2 weeks right of return
artitUP ✘ UFUNDI
Dieser Tischkalender gibt noch nicht bekannten deutschen und tansanischen Kunstschaffenden Reichweite. Mit jedem Verkauf gehen 2,40€ direkt an die Kunstschaffenden aus Tansania.
Vorverkauf bis Anfang Dezember: Garantierte Zustellung vor Weihnachten.
170gr Recycling Papier; DinA6

Tauche ein in die faszinierende deutsche und tansanische Kunst mit dem Tischkalender für das Jahr 2024. Jeder Monat präsentiert stolz ein Werk eines talentierten deutschen oder tansanischen Kunstschaffenden, wobei die Vielfalt der Stile und Ausdrucksformen im Mittelpunkt steht. Der Kalender eignet sich perfekt als Geschenk unterm Weihnachtsbaum, für Kunstliebhaber, Globetrotter oder all jene, die die Schönheit der Vielfalt schätzen. Lass dich von der Kunst aus Deutschland und Tansania durch das Jahr 2024 begleiten und erlebe jeden Tag eine neue Inspiration.
View full details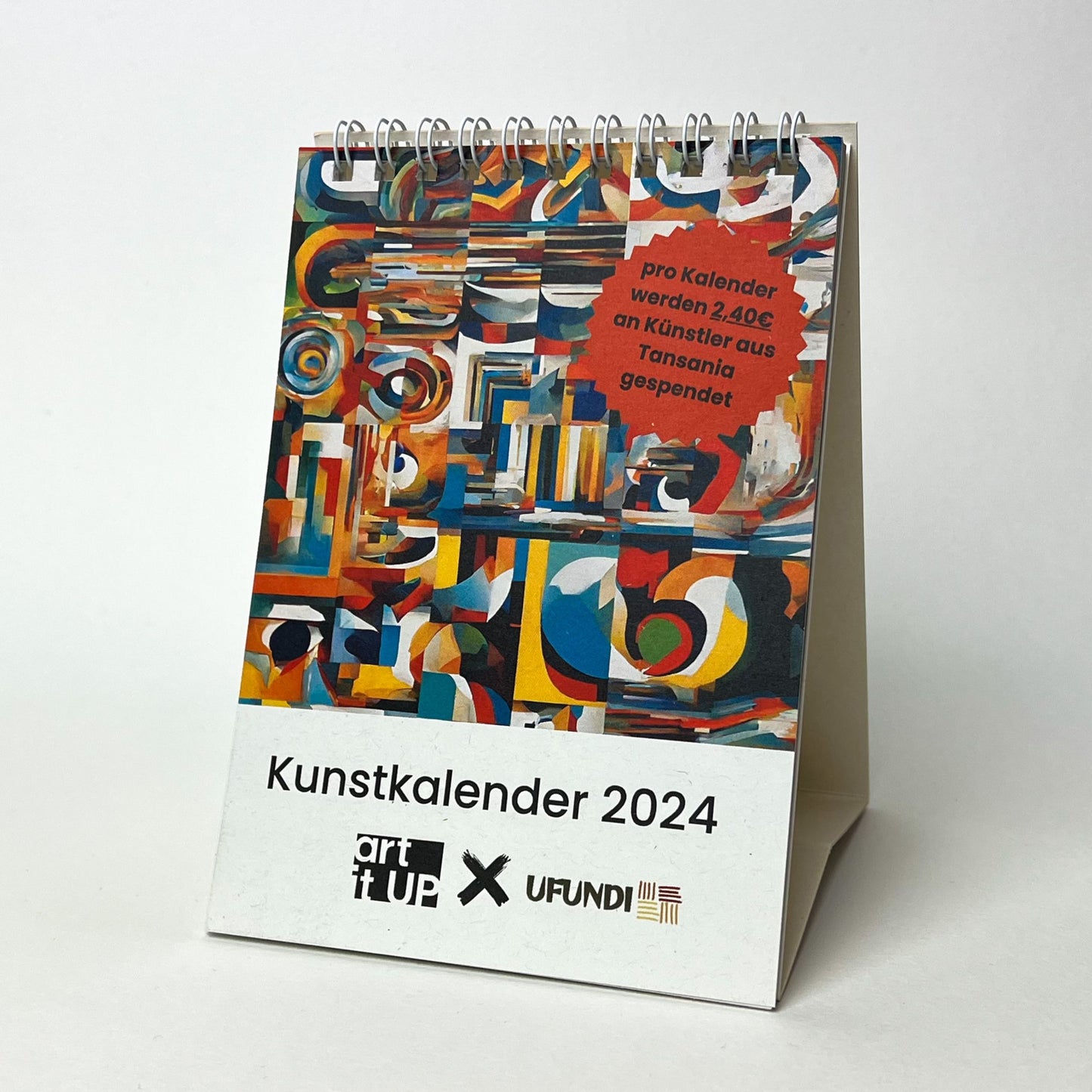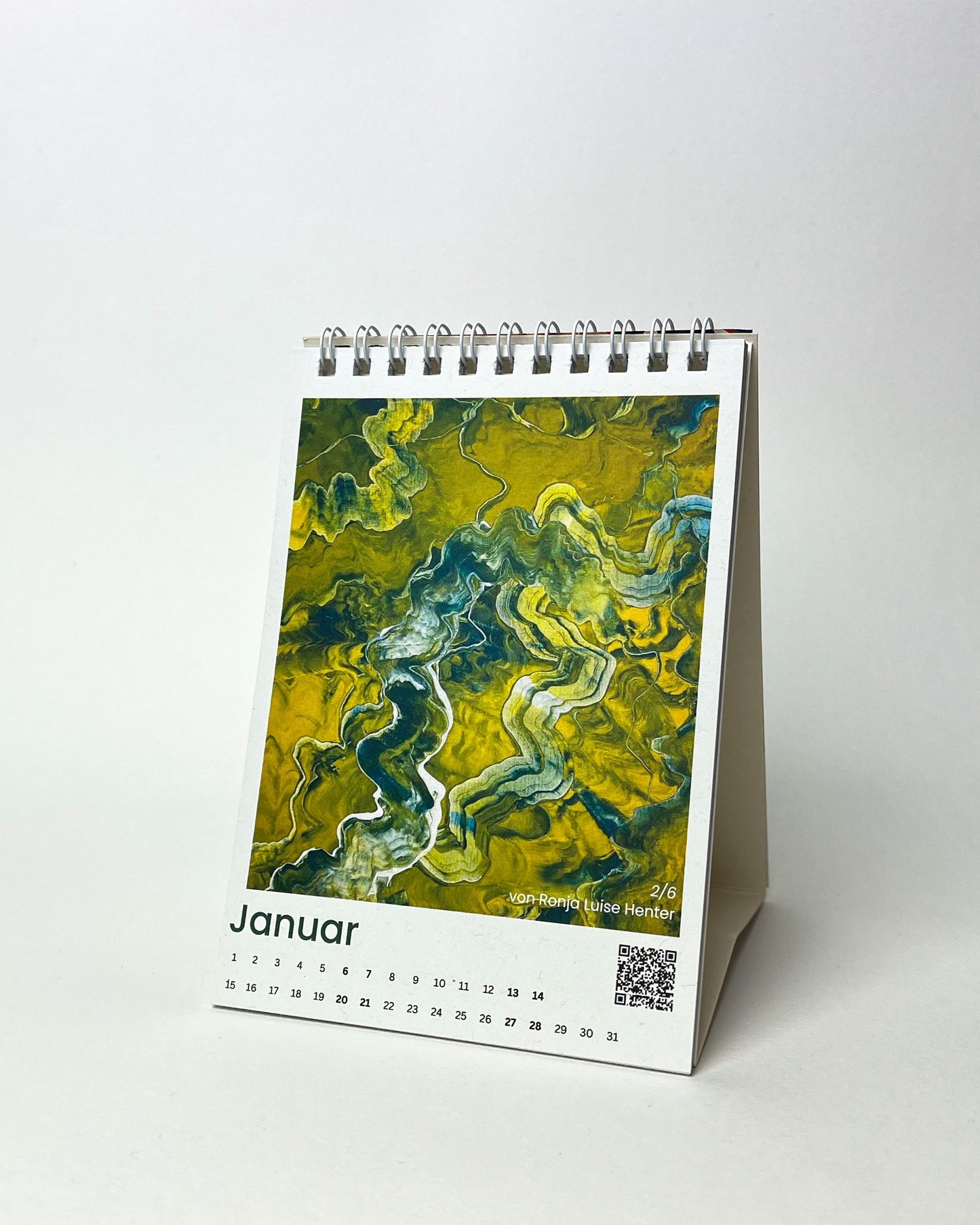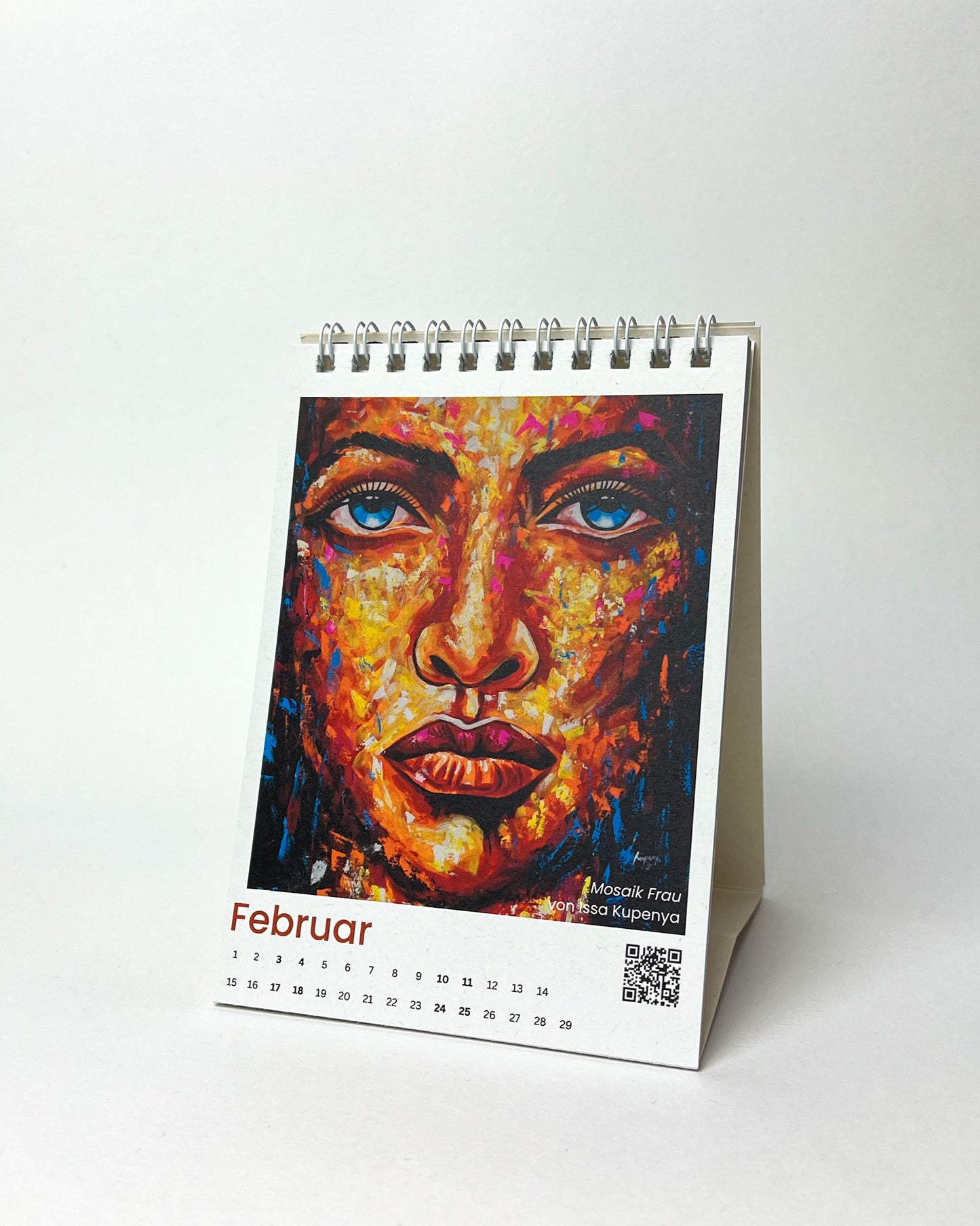 100% UFUNDI
100% HAND PAINTED

Each painting is unique and therefore something very special. All products are handmade and hand painted in Tanzania. Since our products are handicrafts, no two products are exactly alike.
Find out more in our FAQ's !
100% FOR OUR VISION

We are a social enterprise. Our profits are used entirely for our charitable purposes. More information can be found here!

Part of the sales price is donated directly back to our partner school in Tanzania. You can find out more about our partner school under " Social Project ". The other is used to expand our network and thus support other artists worldwide.
100% FAIR

With your purchase you directly support the artist from Tanzania. In this way you support him in receiving a fair and more regulated income. Find out more about the artist of the picture in the " Artist " section.